Upcoming Session:

TBD

Keep up to date with upcoming sessions:
What's it about? A group of artists getting together at the pub once every fortnight or so to chill out and sketch together. Amateur, pro, it doesn't matter. Casual, free, no structure, no audition or portfolio submission.
Don't worry if you don't drink, it's more about just getting out of your bedroom and making some friends with other people who like to draw.
The meet-ups are unstructured. This is a low-pressure, casual environment. Draw whatever you want, but if you find yourself at a loss for ideas we sometimes do little design competitions ('Everybody draw tree demons!' or 'Draw everyone in the group with their butts where their heads should be!')
All you need is your sketchbook and pens/pencils. Friends are always welcome as long as they draw. Newcomers often say they felt nervous about coming, but quickly discover there was never any reason to be. Everyone in the group is just there to have a good time drawing and to make friends. No one is going to tear your work to shreds. However, if critiques are what you're after or you need some help with tricky things like drawing hands or heads, chances are someone in the group will have some helpful advice.
When and where? We aim for Sunday afternoon once a fortnight. Venue will change depending on who's got the best suggestion for a venue. Check Facebook group for each upcoming session.
---
Click image for photo album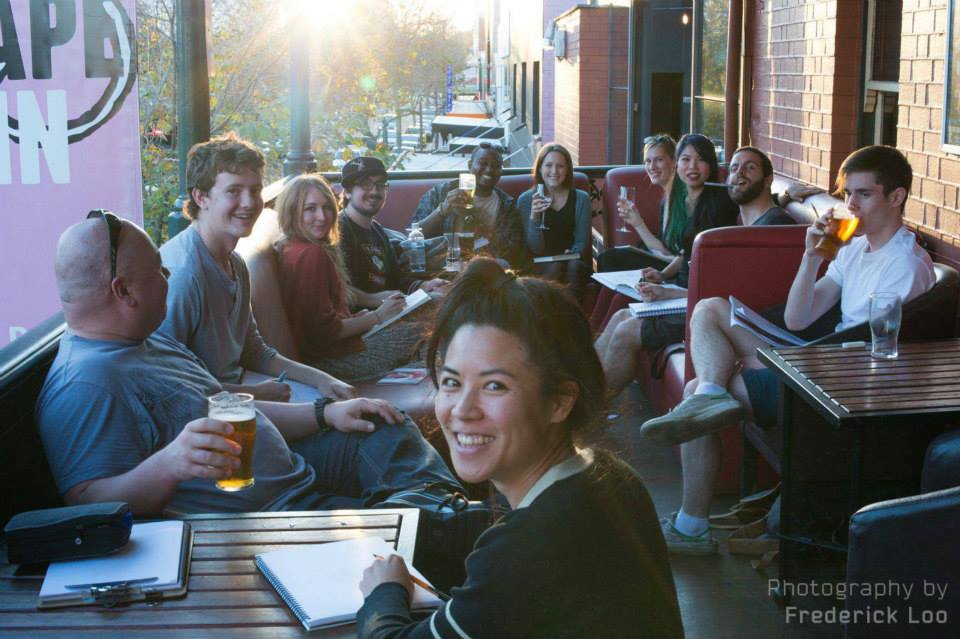 Photo by Frederick Loo
---
Past Event Posters