Roll : Logo design
Creative Director : John Sears
Client : Here Comes the Rooster
I was commissioned by a band called Here Comes the Rooster to redesign their logo. They wanted the shape of a rooster's head to be somehow merged with the body of a Gibson Les Paul guitar and a treble clef. As a guitarist myself, I found this project soooo fun to do.
---
Logo Design

---
Design Process
I was provided with the old logo and some reference images to use as inspiration.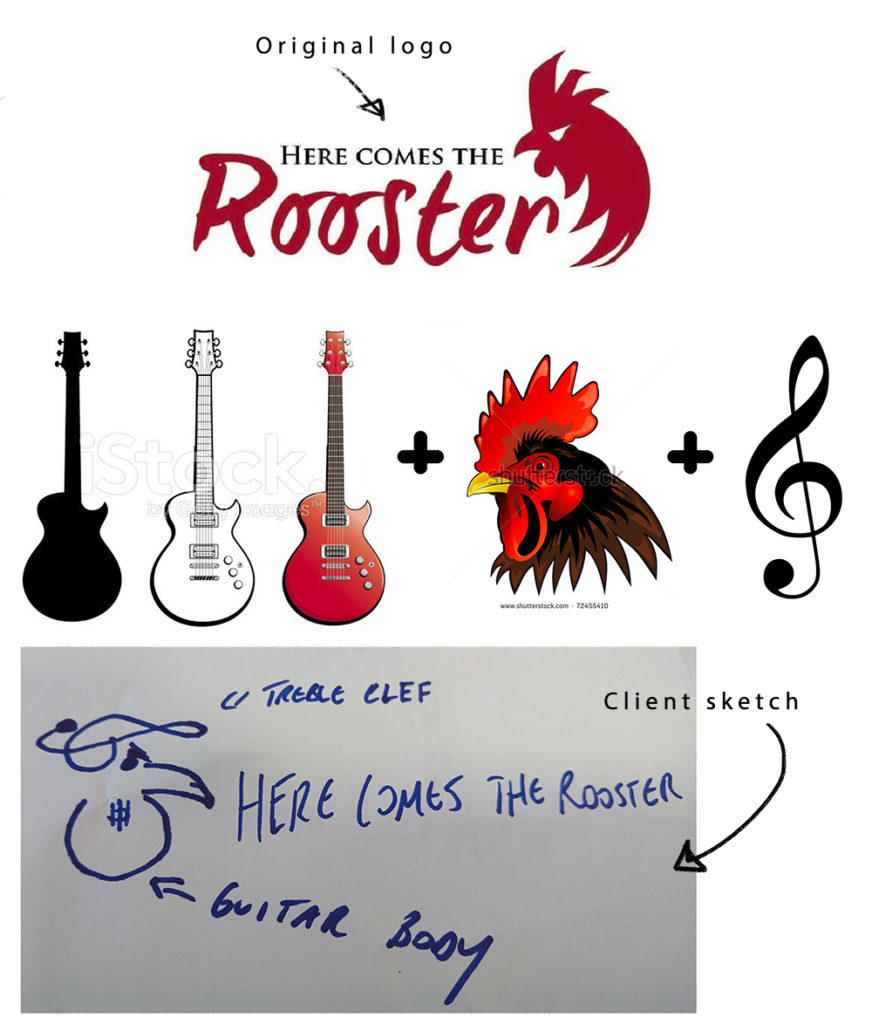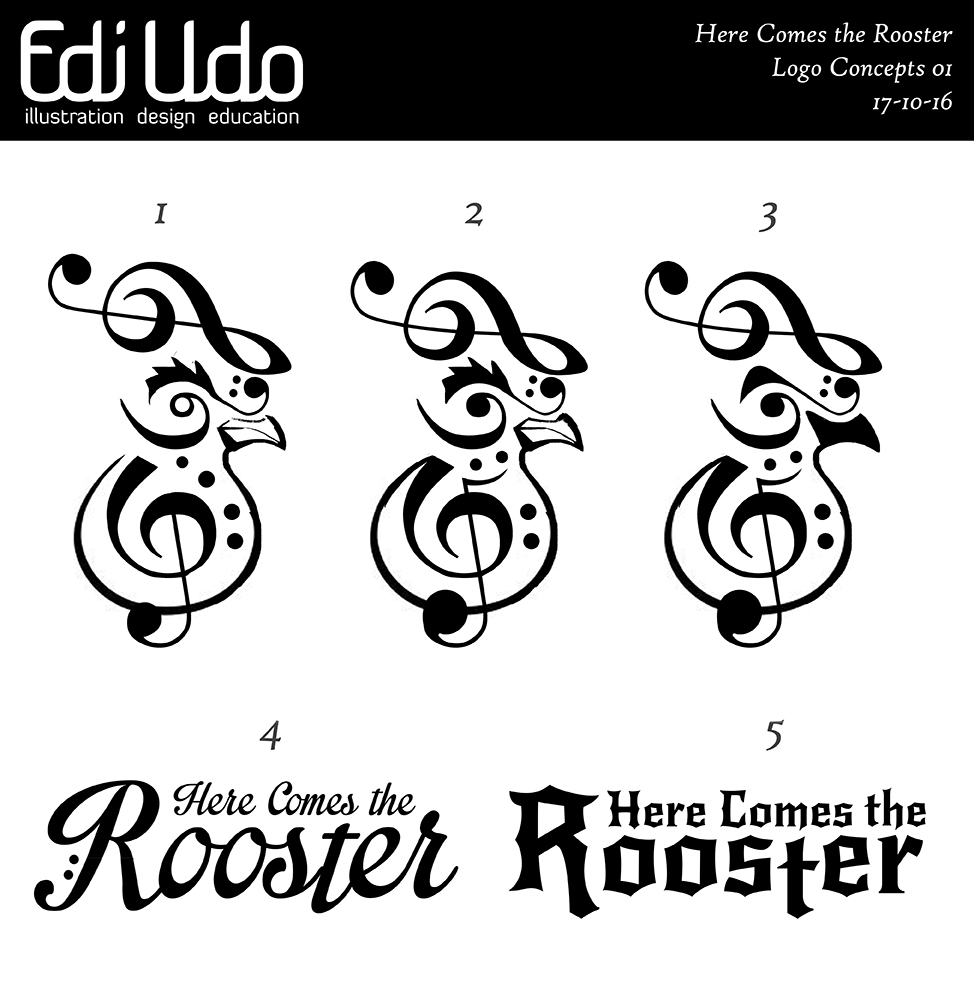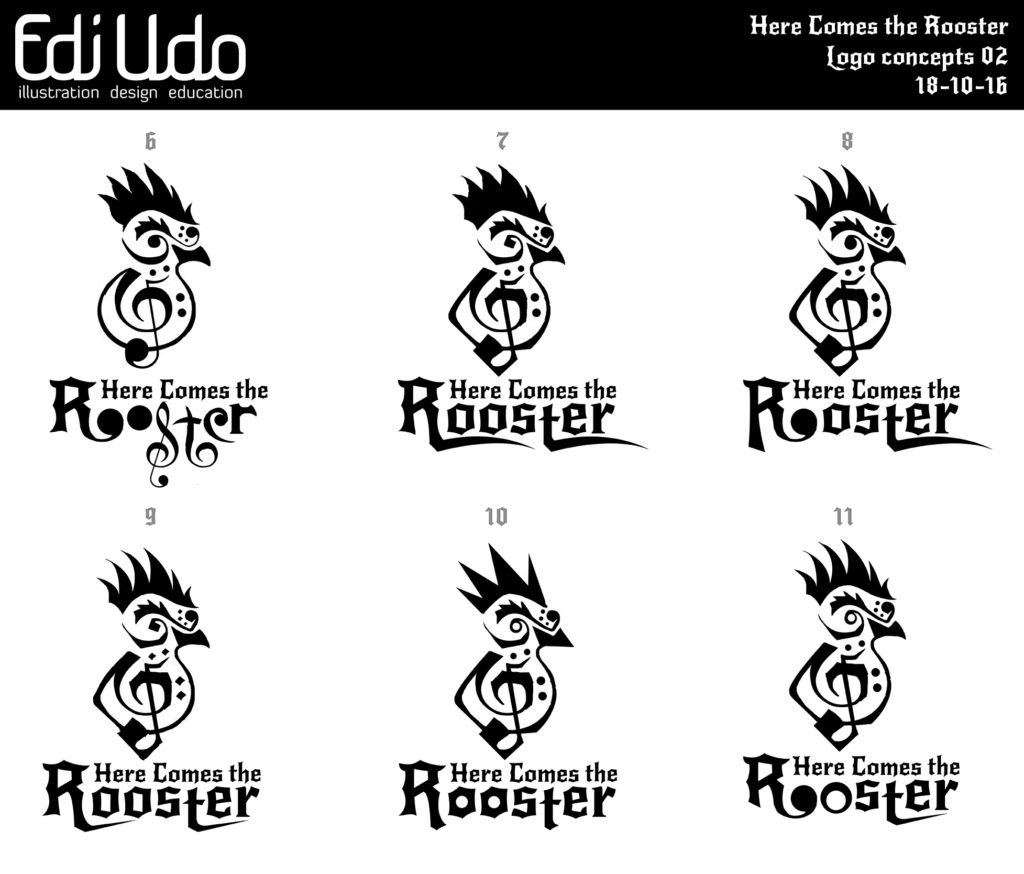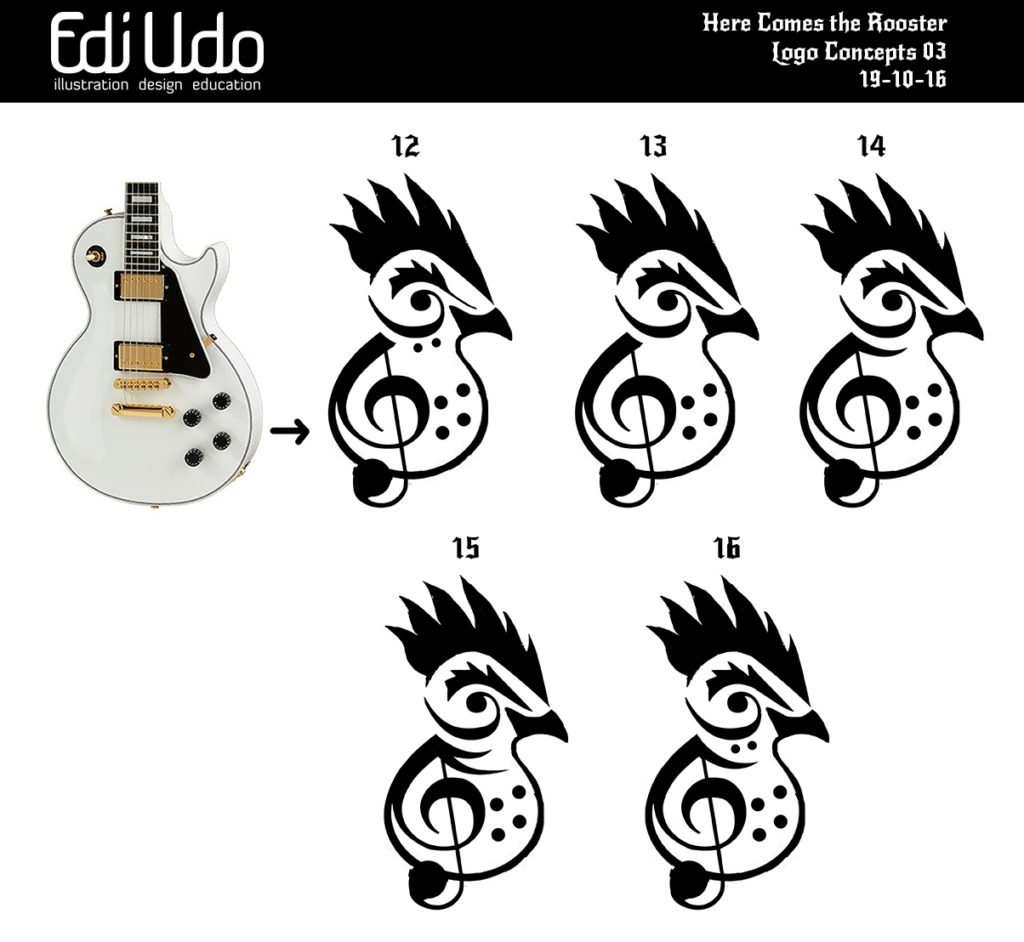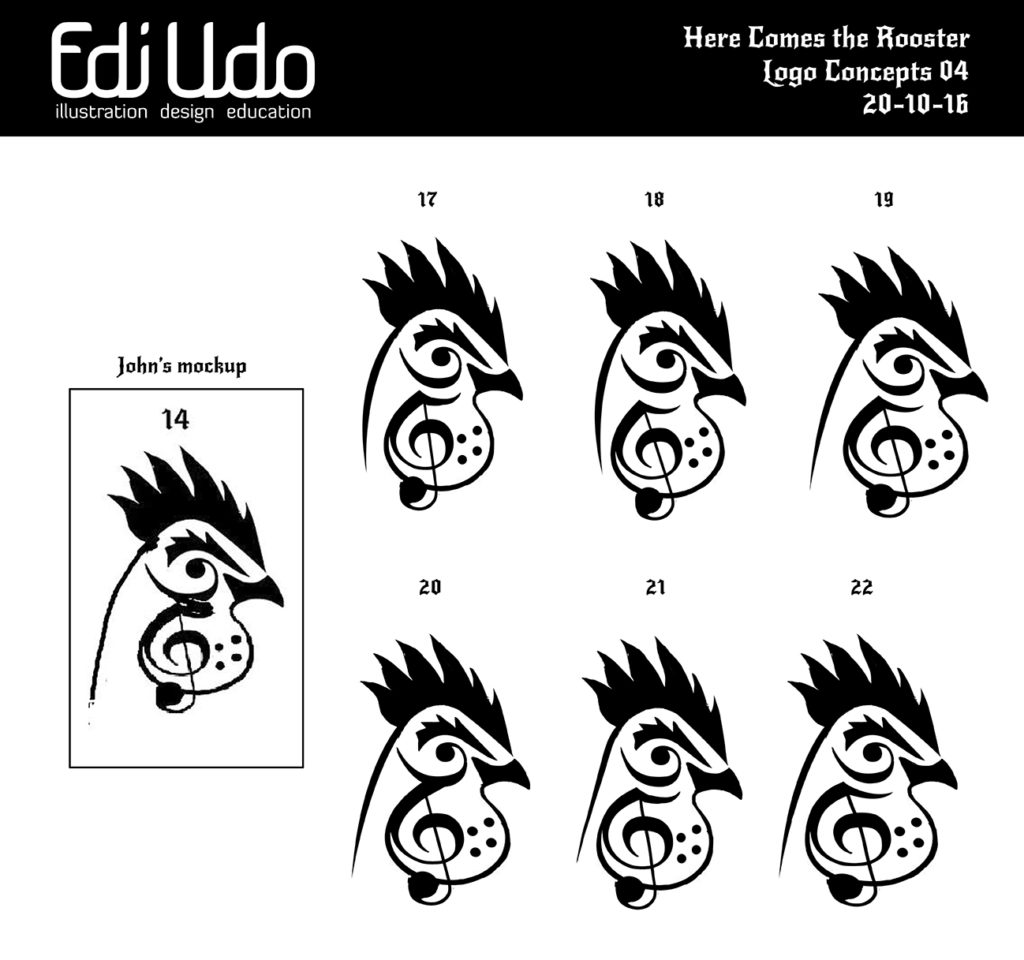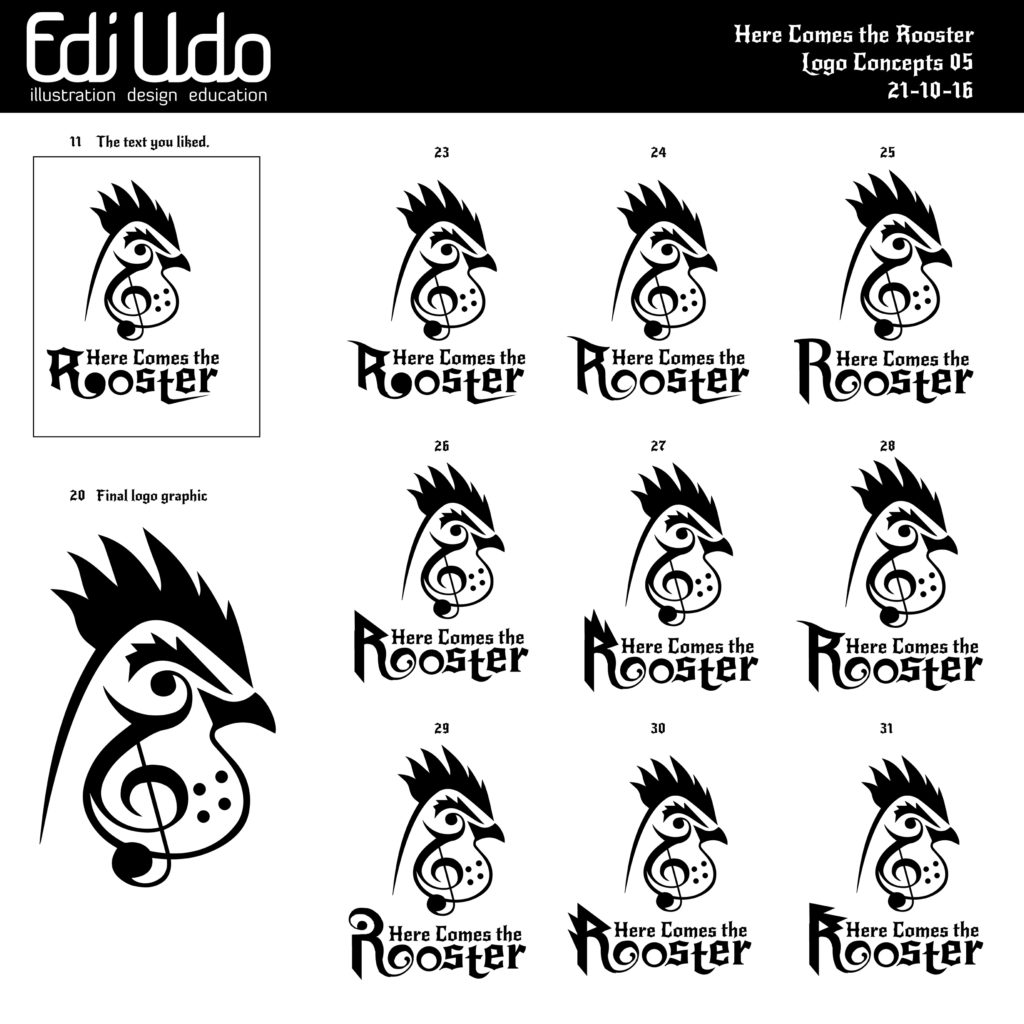 ---
Final Rebrand