Opthalmic Confection is a 128-page book I put together when I was working at this fine art studio Pericles Studios. I was working as an in-house graphic designer for them. This book was a collection of the past ten years of artwork from the studio owner Leon Pericles.
Roll : Book layout, typesetting, photo retouching, brochure design
Creative Director : Leon Pericles
Client : Pericles Studios

Original artwork © Leon Pericles.
---
The Book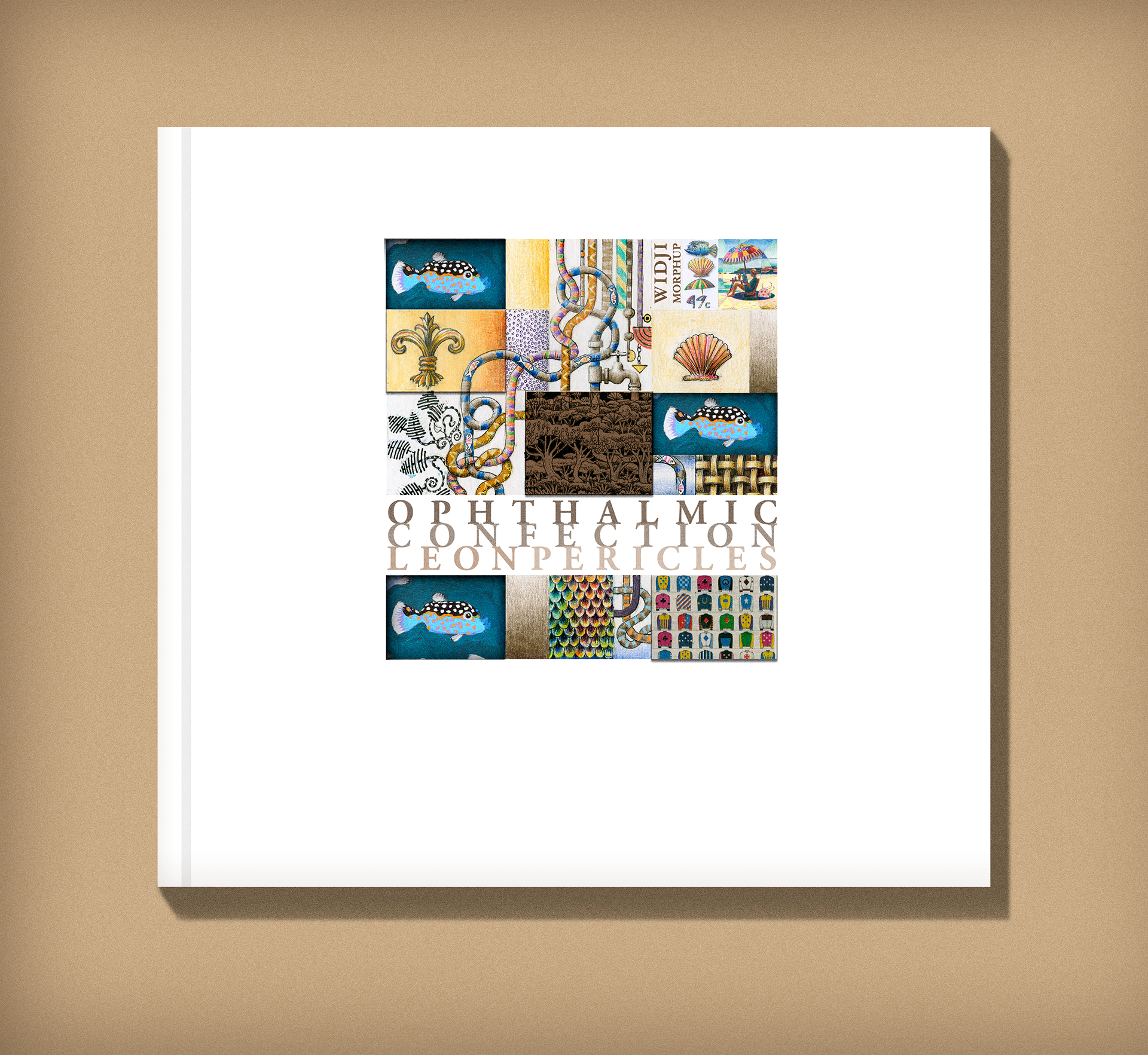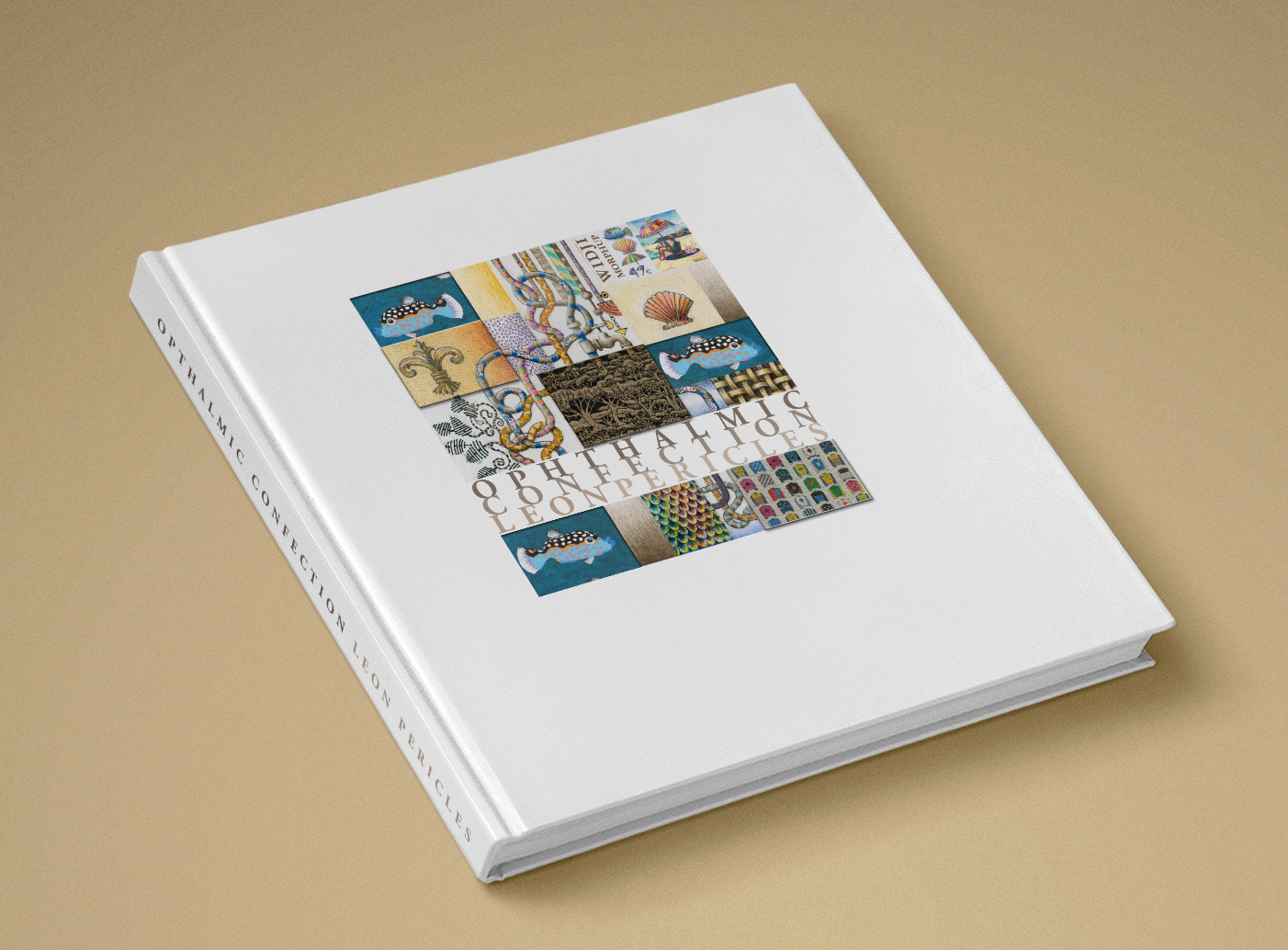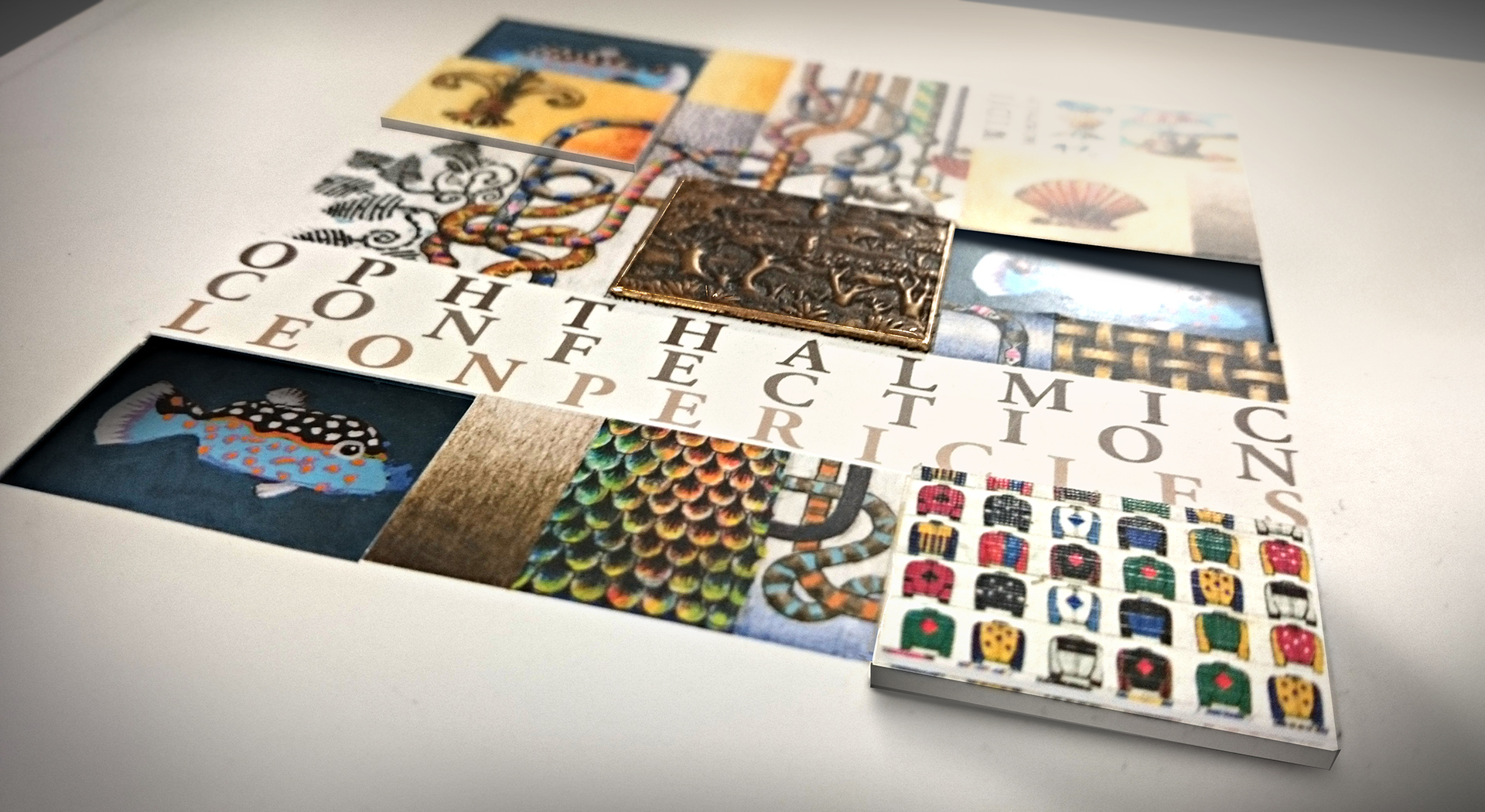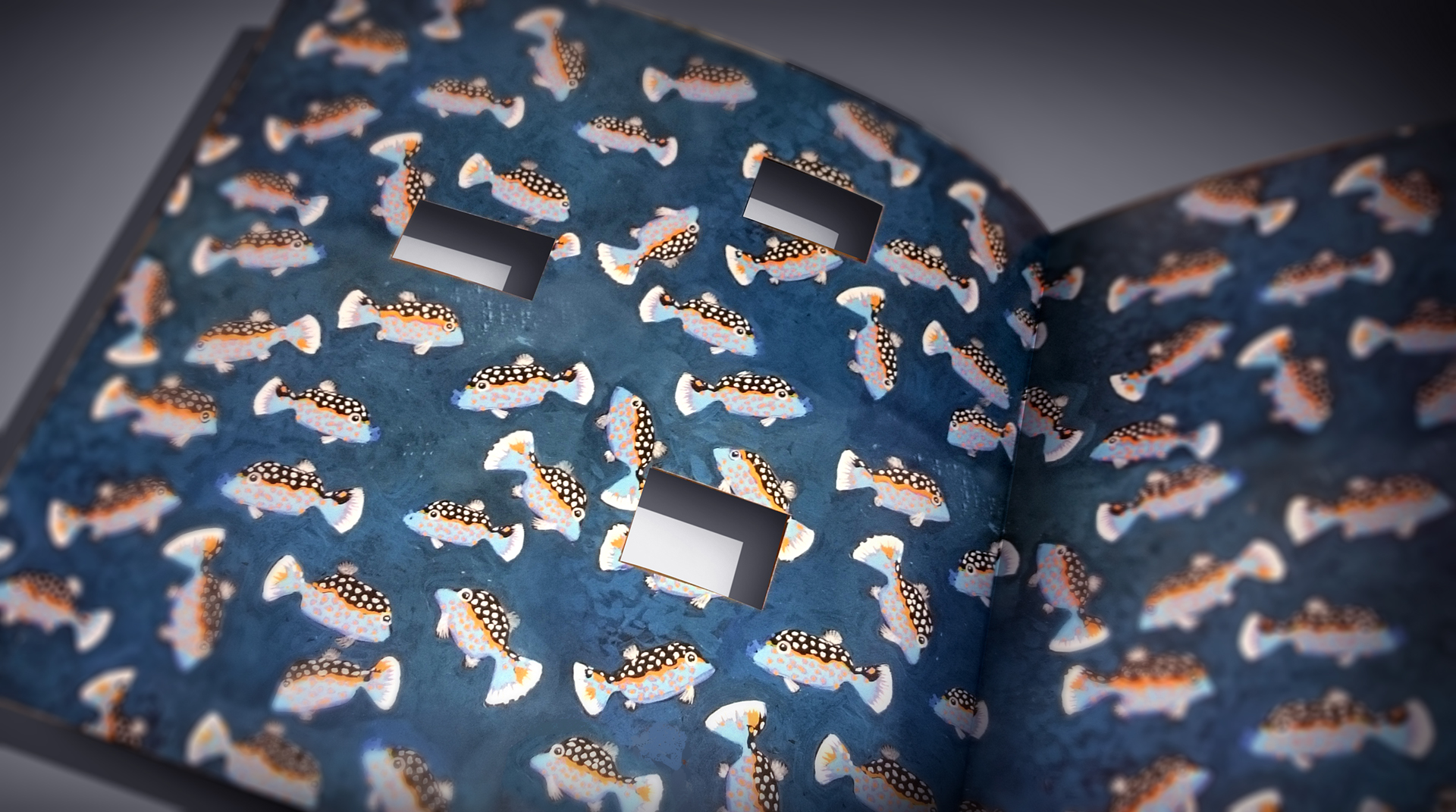 The cover was die-cut, and additional blocks were stuck on to make the cover tactile.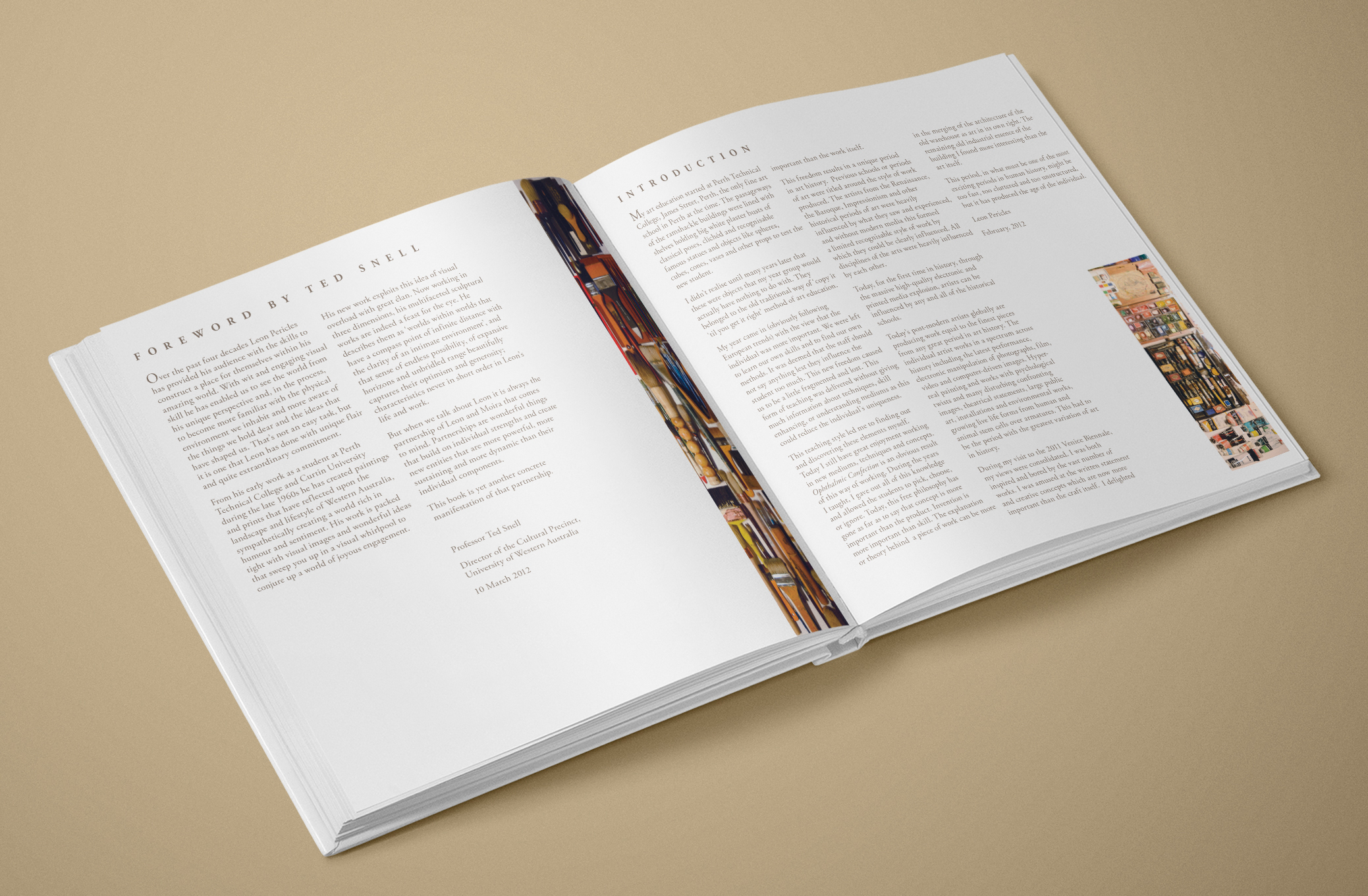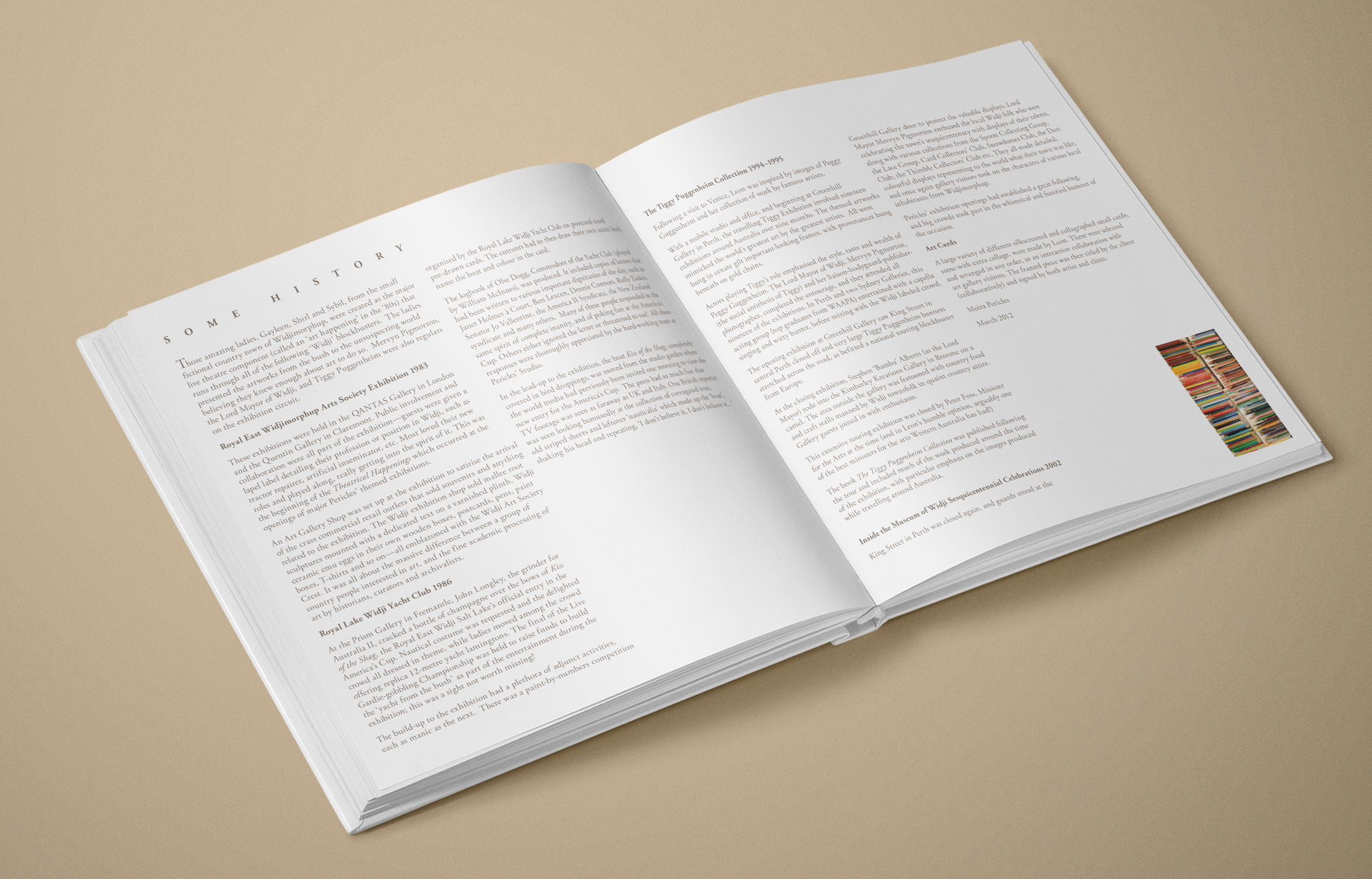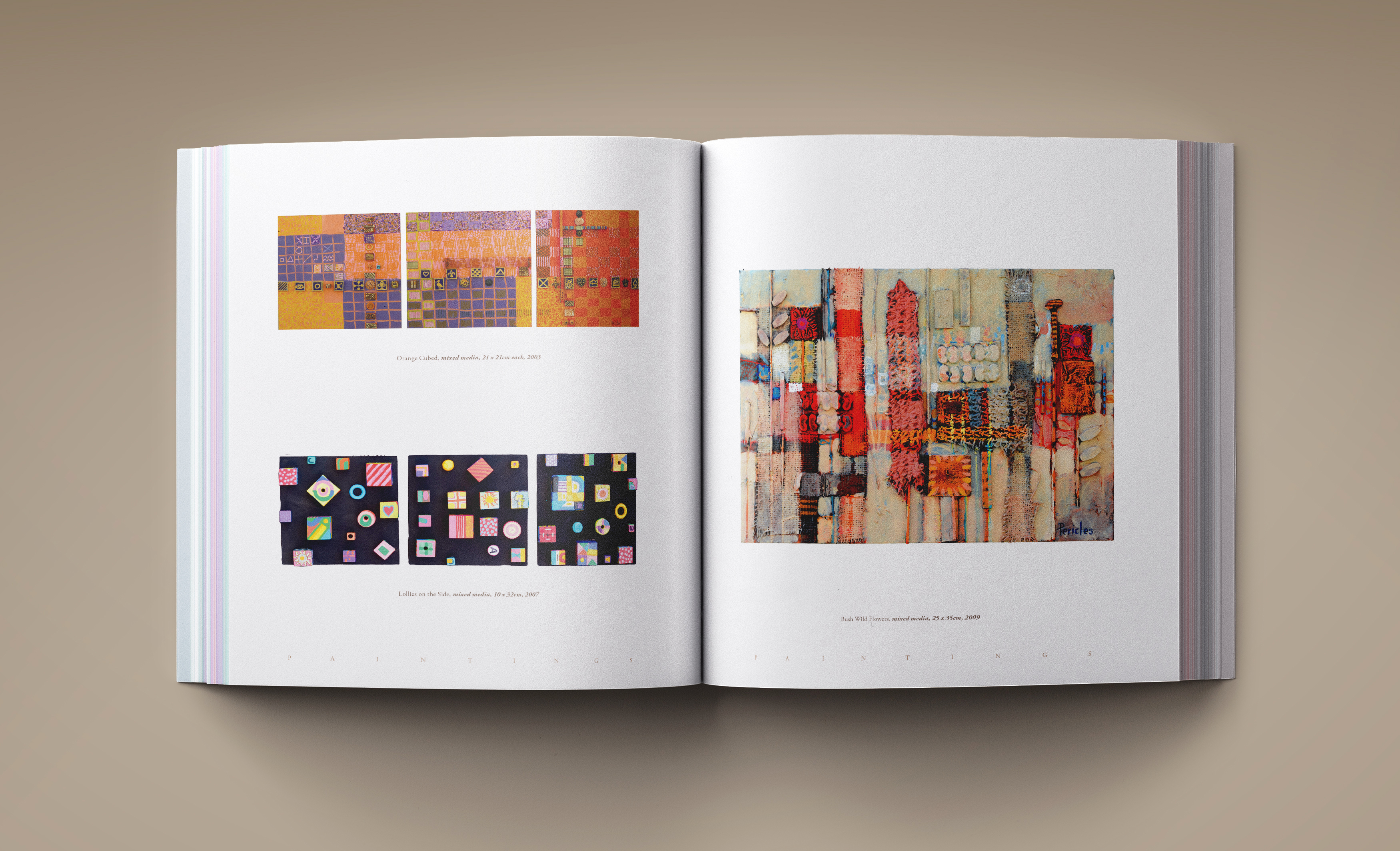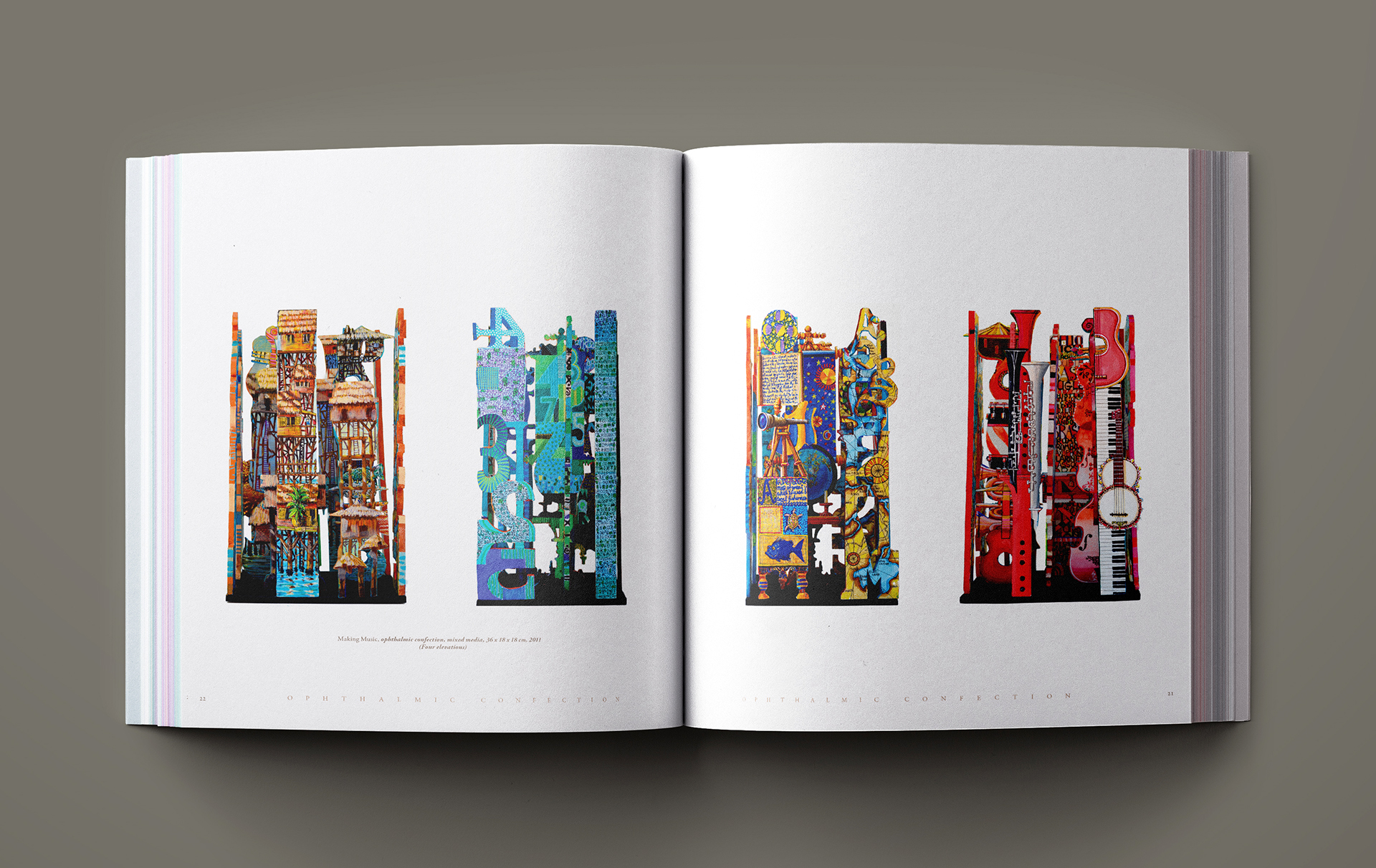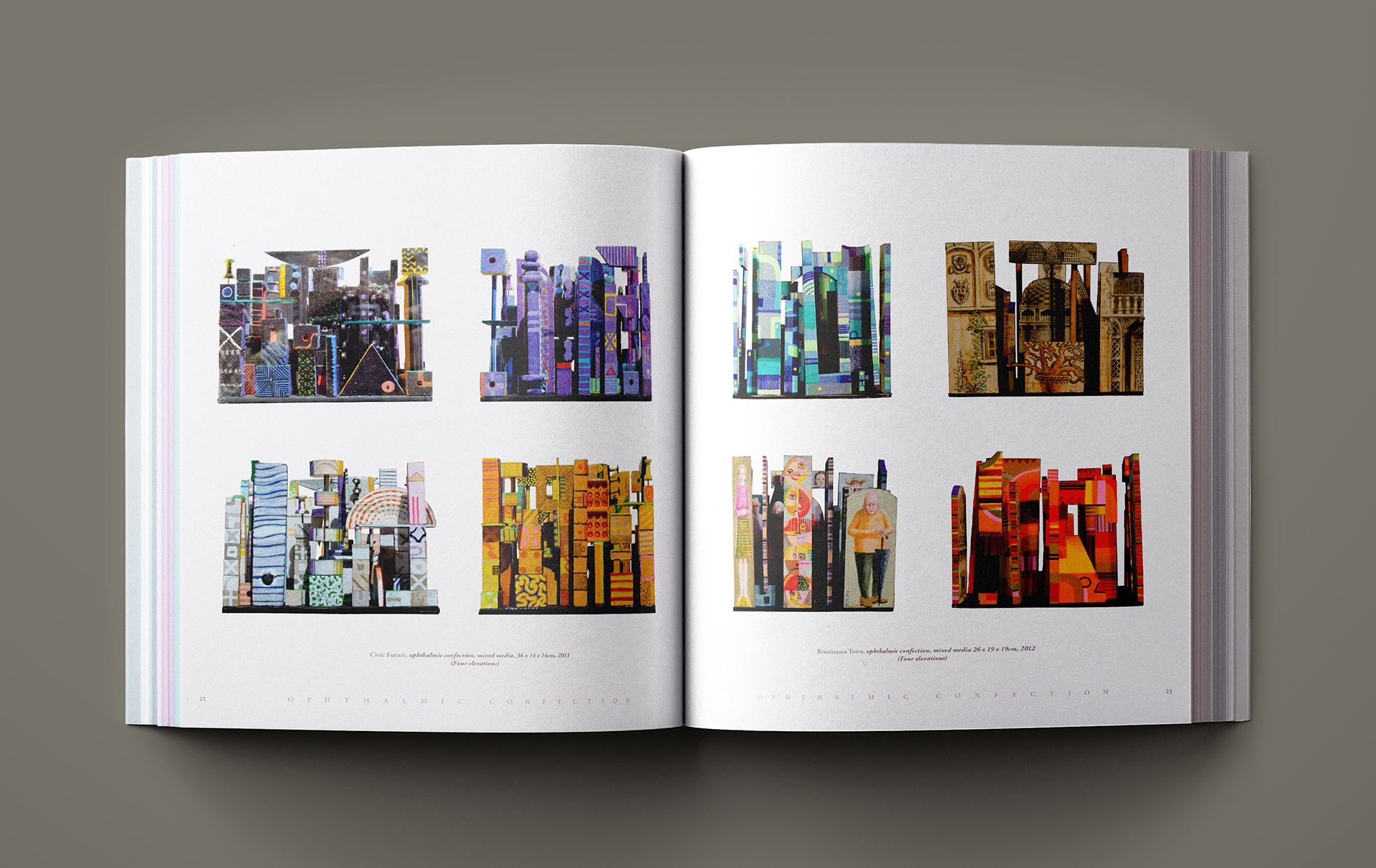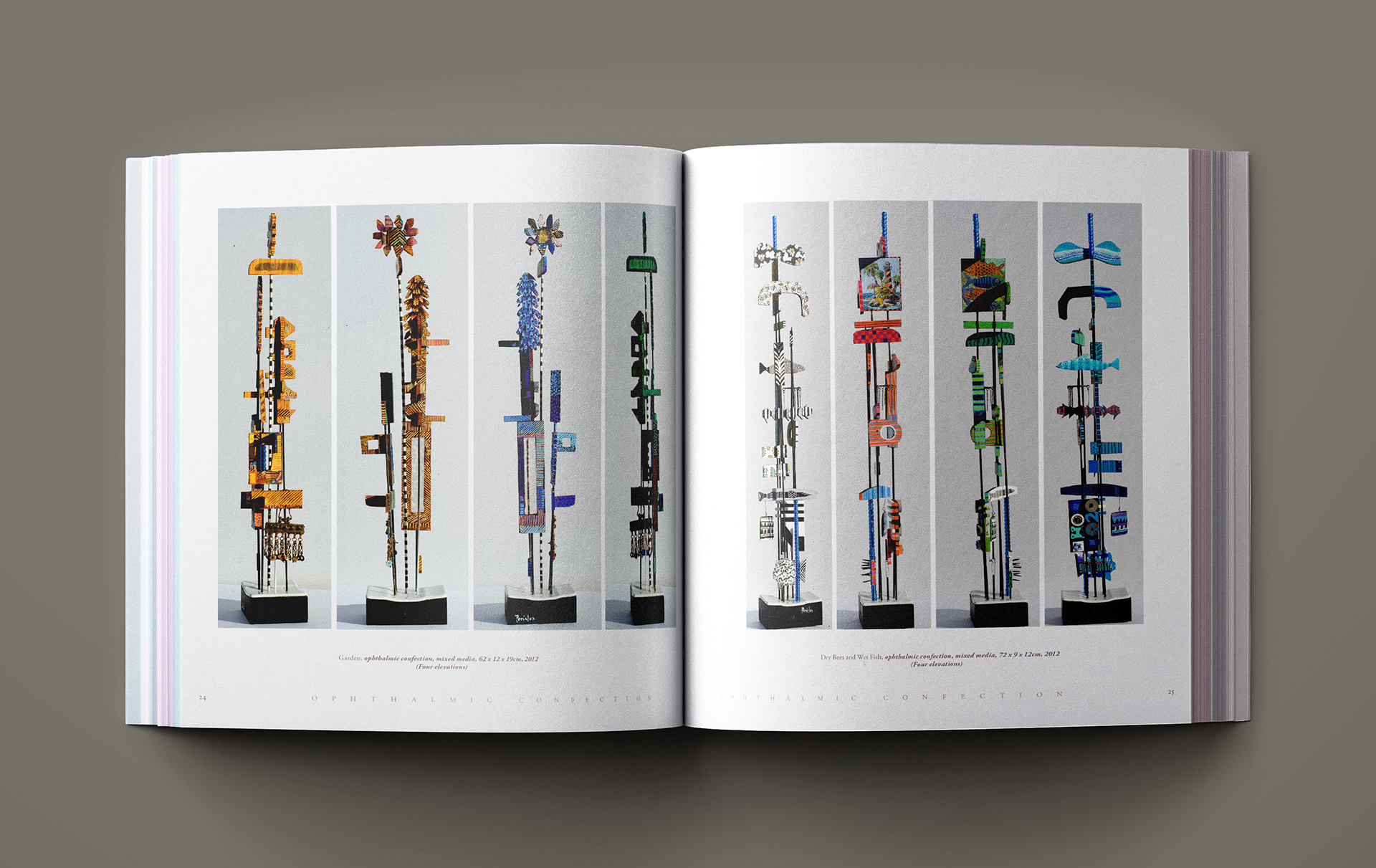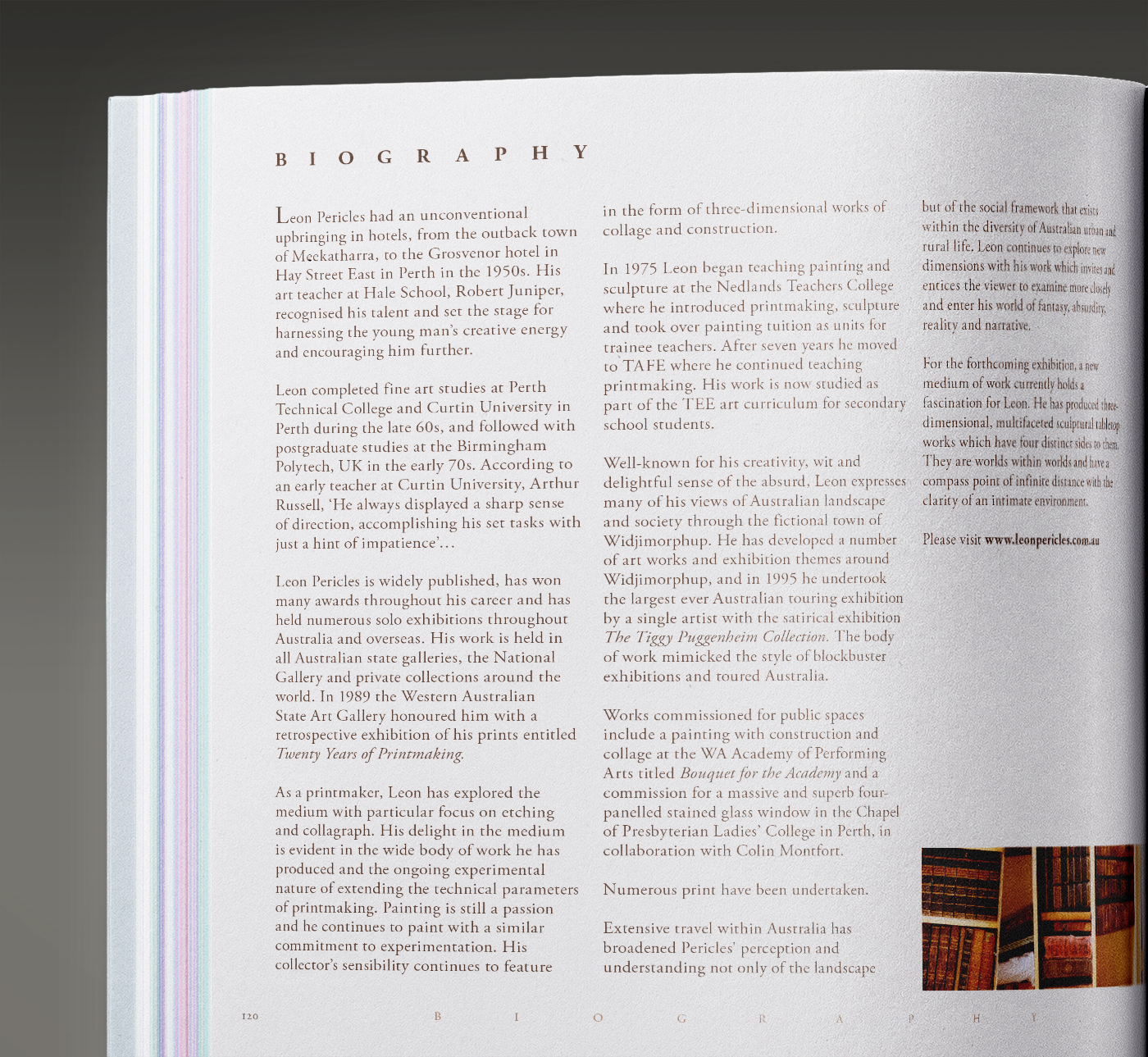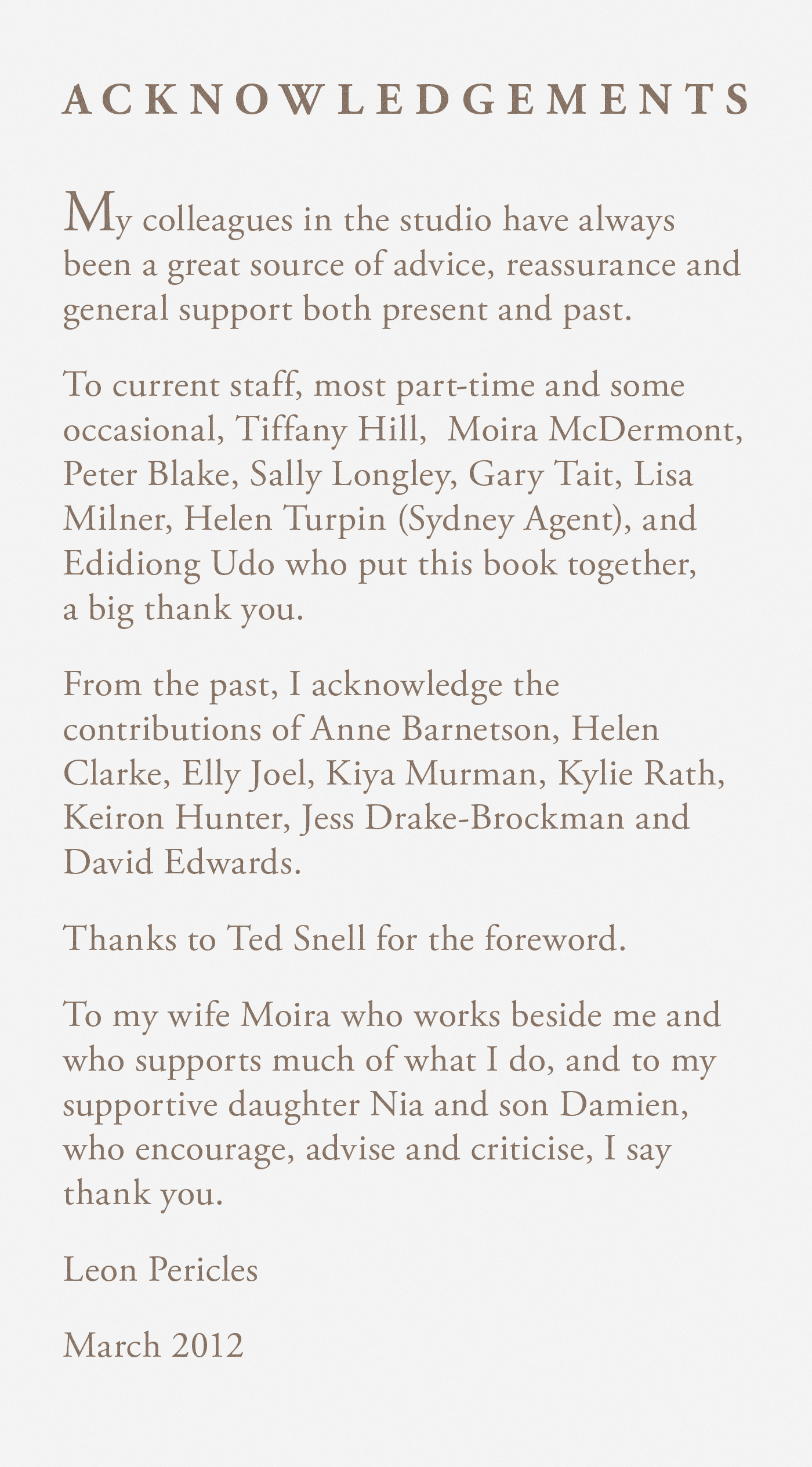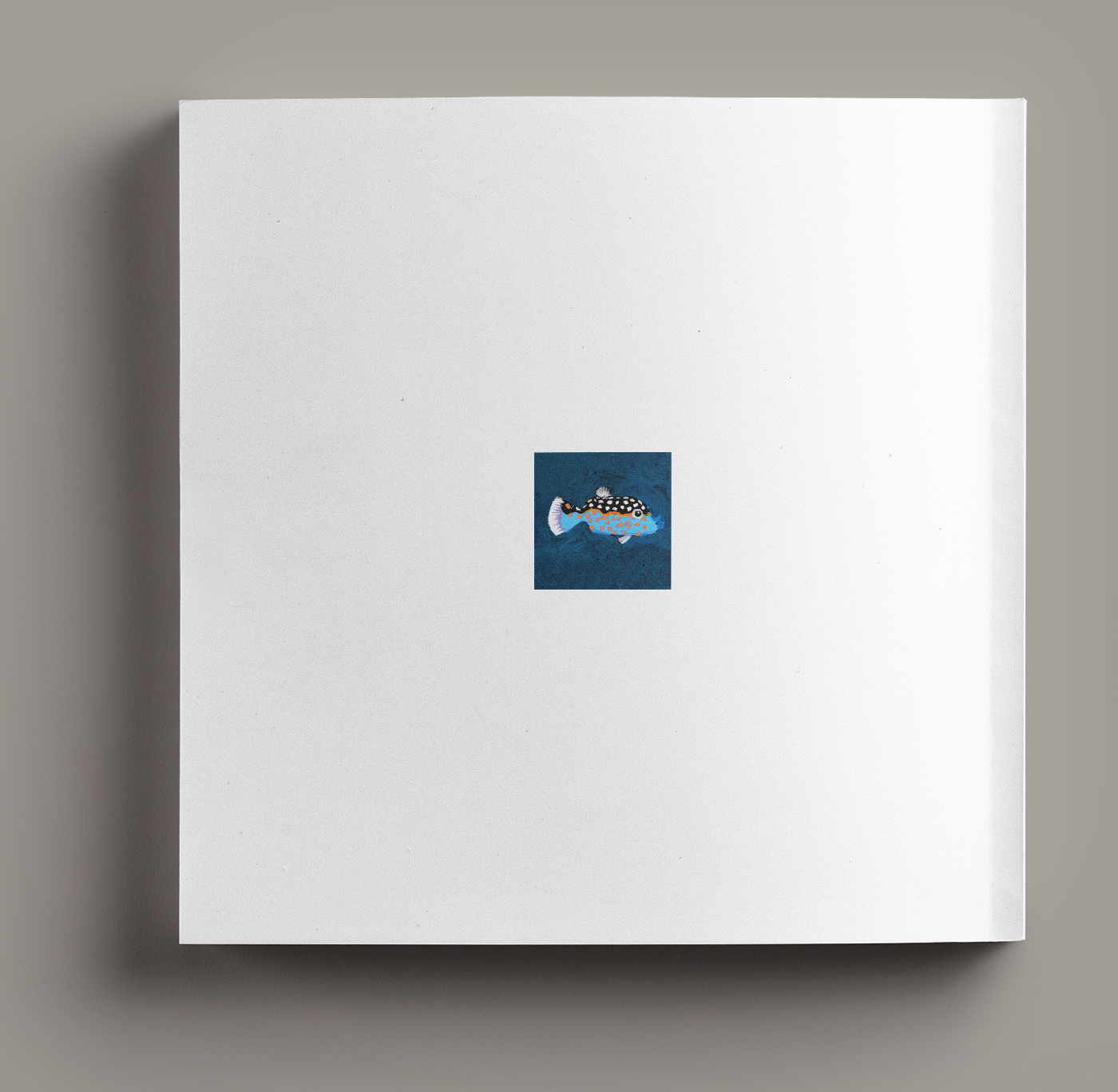 ---
Ads
Flyers advertising the gallery exhibition that the book was sold at.