A caricature of Quentin Tarantino. In this age of gritty Disney reboots, I thought it'd be funny if Tarantino directed an ultra-violent version of Bambi. Done in pen and ink, acrylic inks, copics, and then final touches in Photoshop.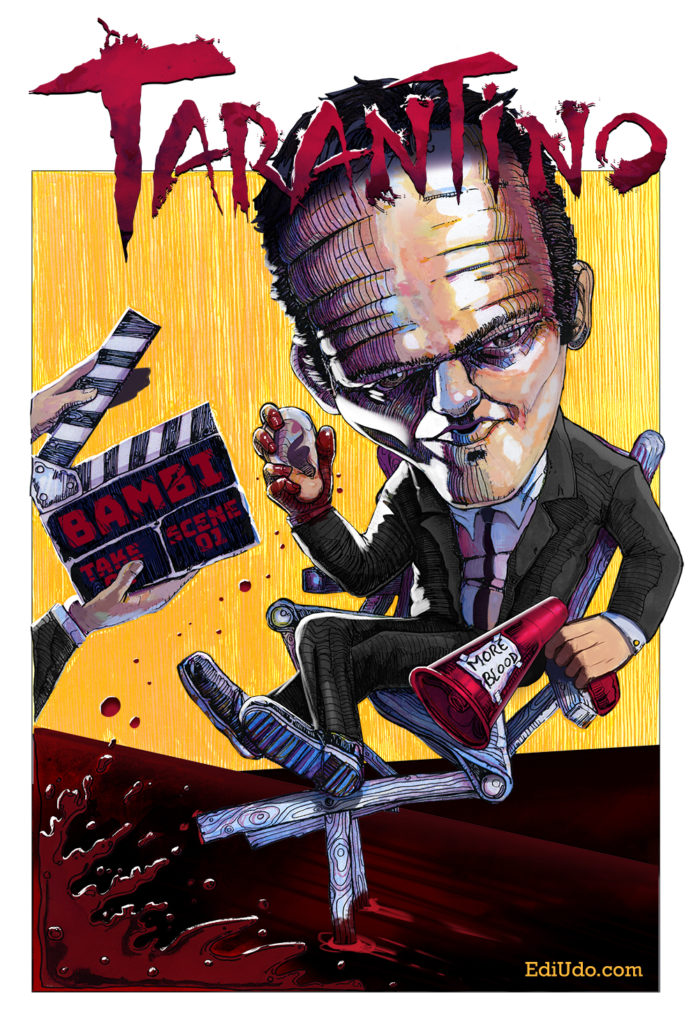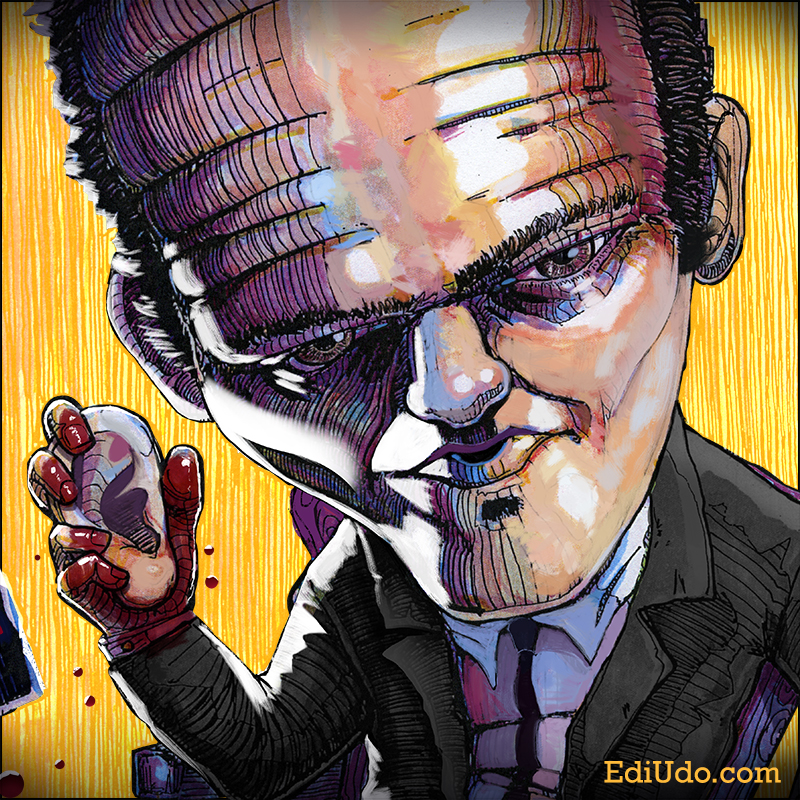 The bloody ear and the suit he's wearing is a reference to his movie Reservoir Dogs.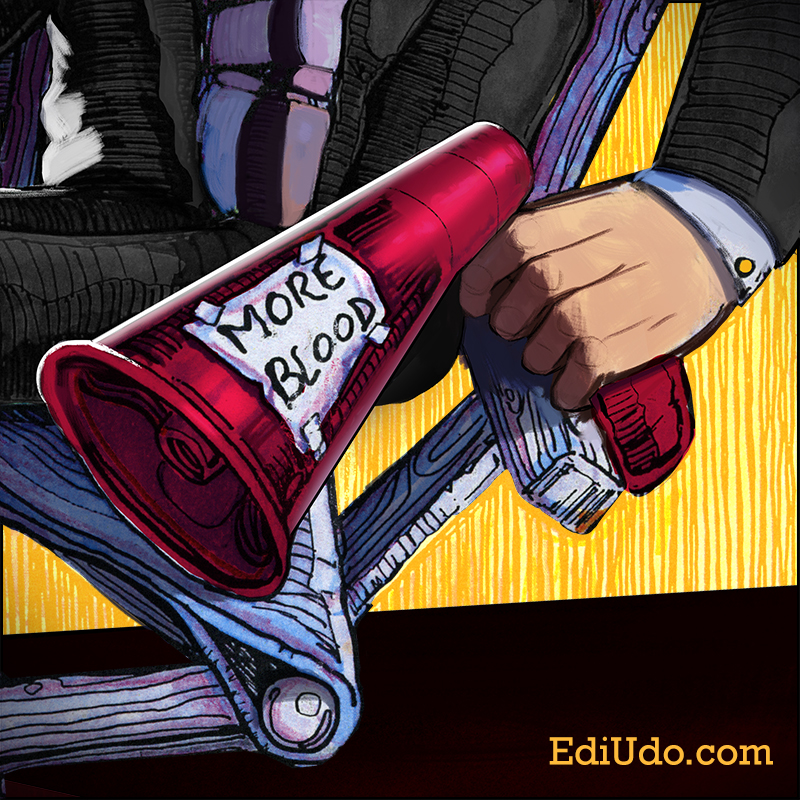 His mantra stuck onto his megaphone.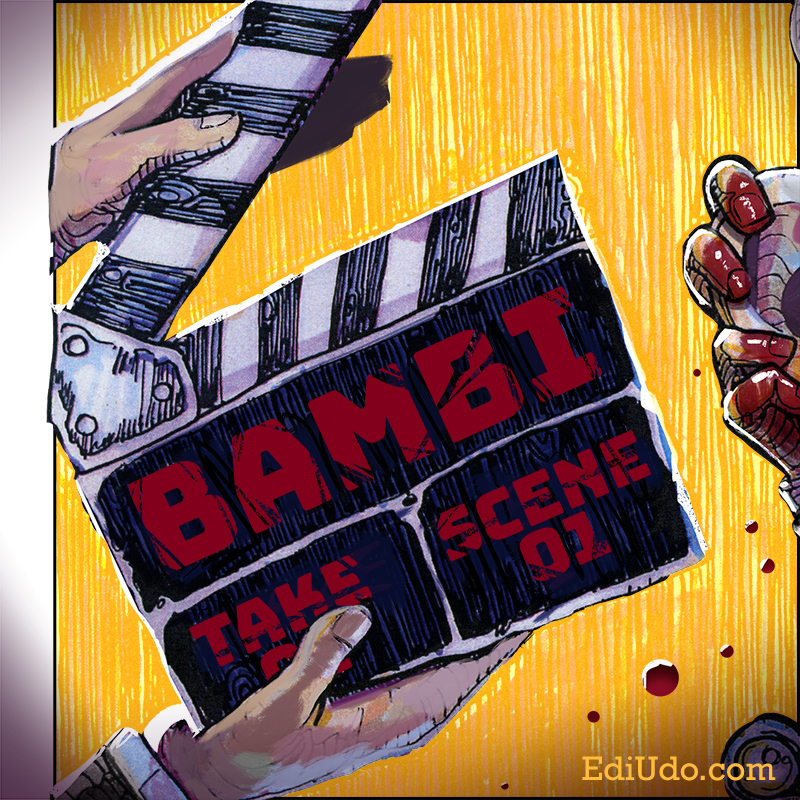 ---
Process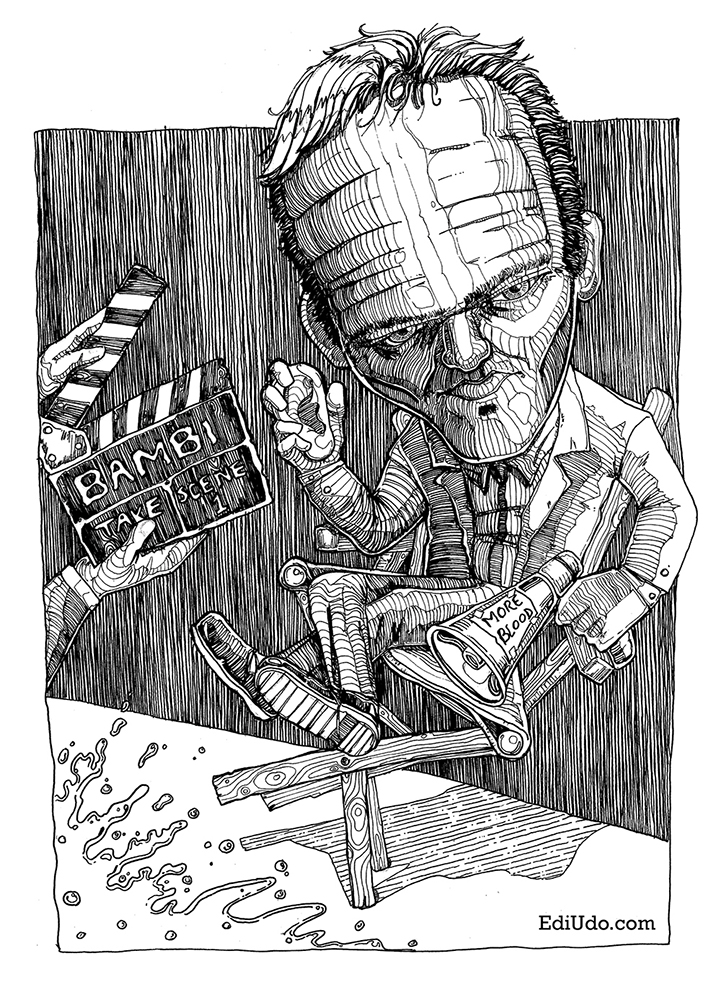 Original line in done in pen and ink.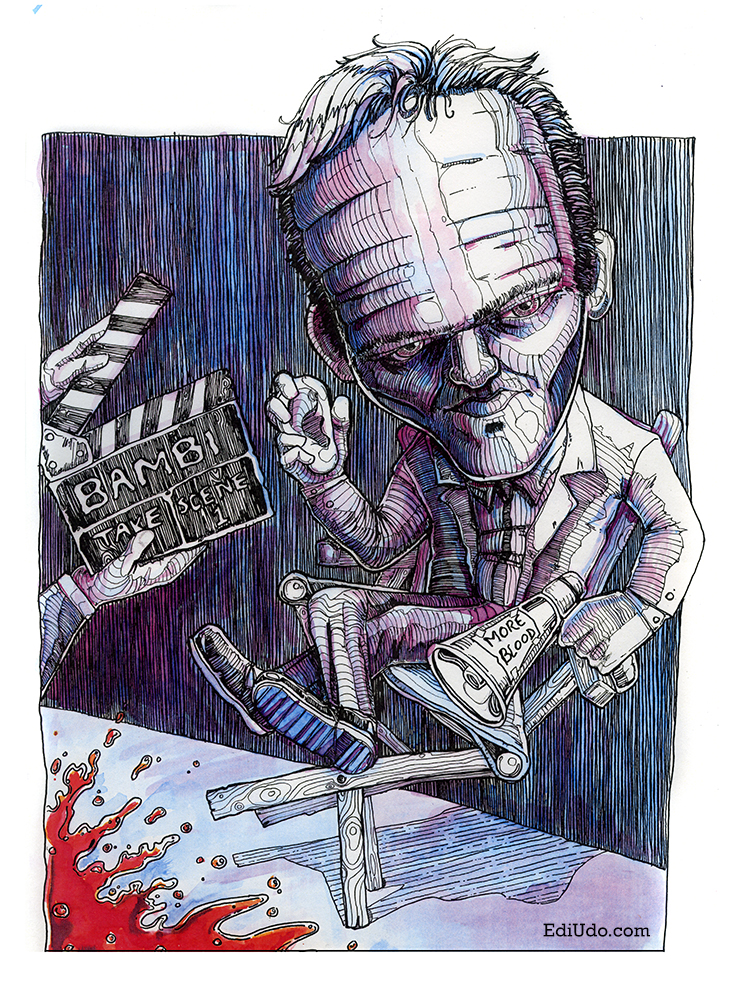 I first did an ink wash in blues and purples.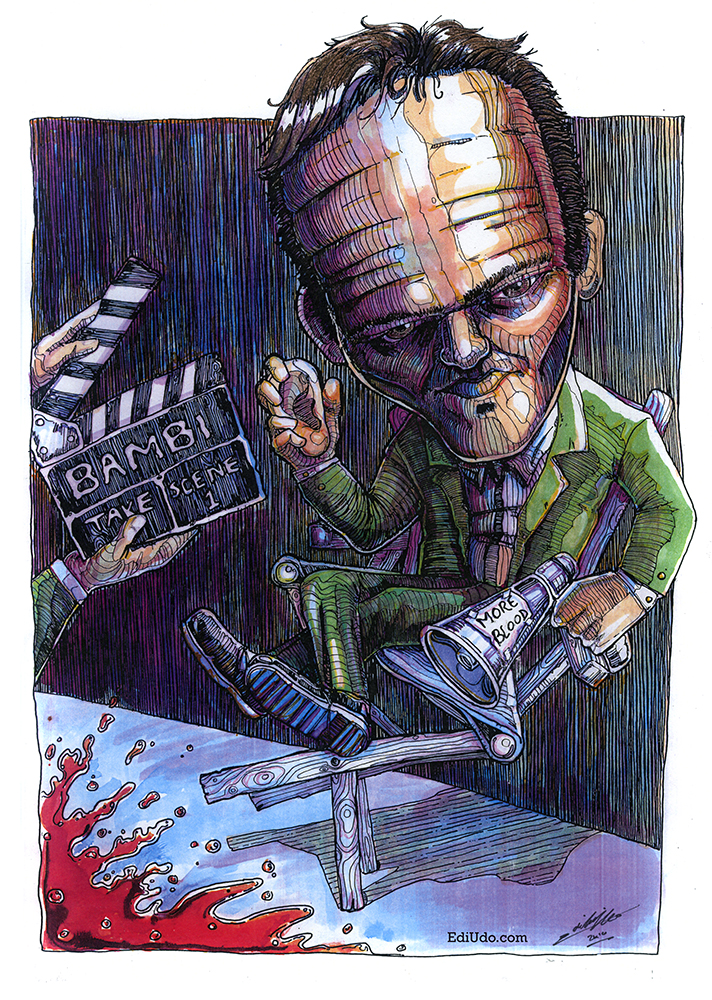 Went over the drawing with Copic markers.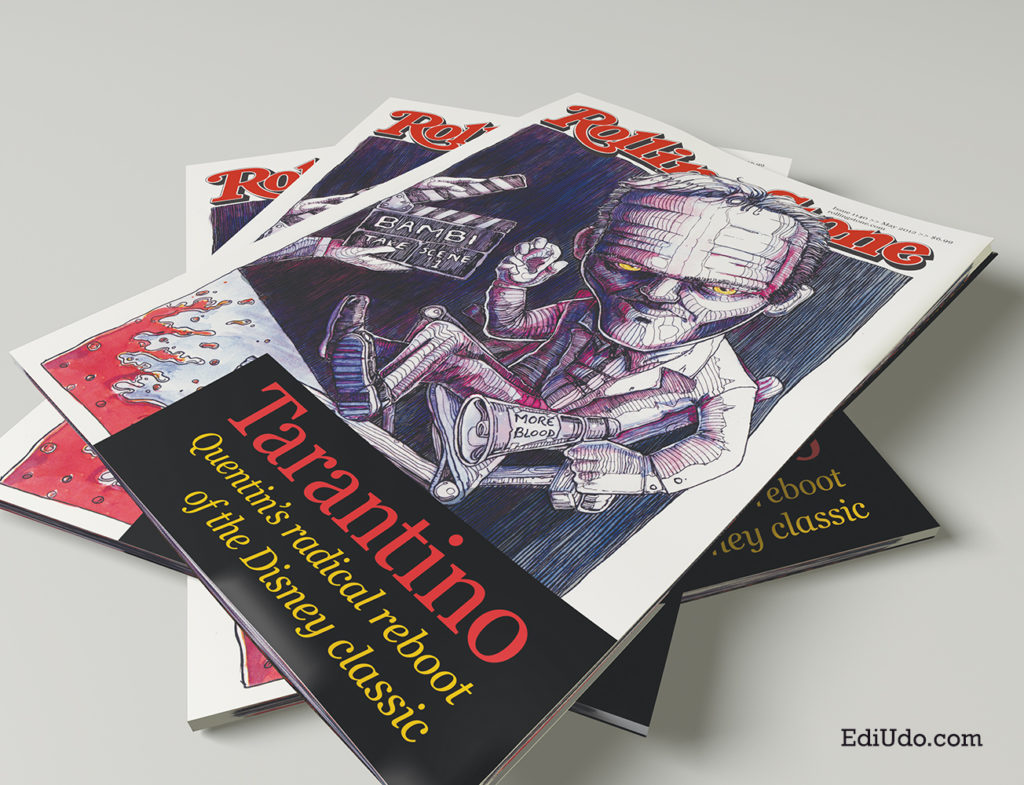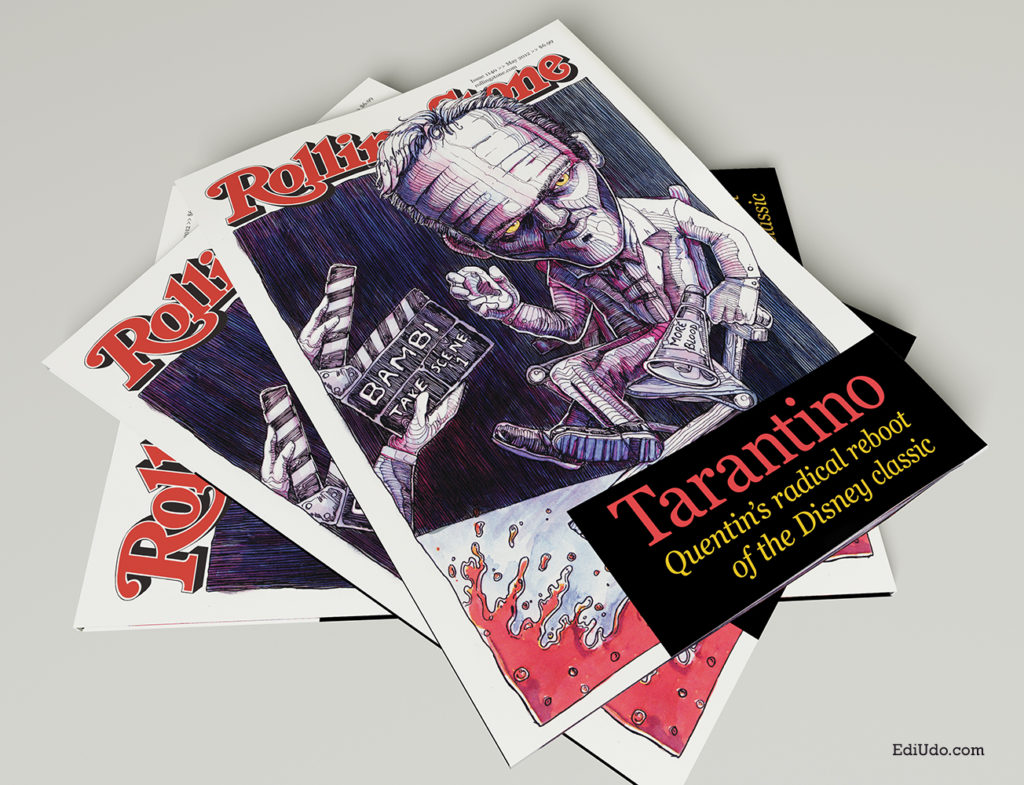 Did a little magazine mockup in Cinema 4D.